Sun-Ju Ahn
continues to impress on the course, pulling off a huge comeback victory at the US LPGA Toto Japan Classic, which concluded this past weekend on November 8th. This marks the Korean golfer's second win for the season, first on the US LPGA tour and 20th of her career. It also puts her over the 7 hundred million yen mark in career earnings across 147 tournaments.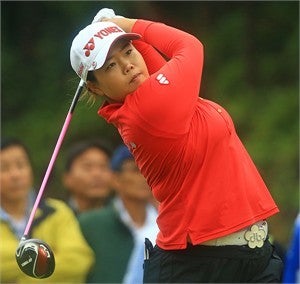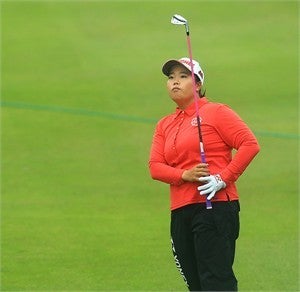 Ahead of the tournament, Sun-Ju equipped her irons with the YONEX REXIS KAIZA-M shaft, in addition to her drivers. From start to finish, Sun-Ju didn't bogey once across the tournament's three days, demonstrating remarkably steady play. Finding herself in a tie with three other competitors at 16-under after a 67-stroke round, Sun-Ju clutched victory in a playoff. Opening led by 2 strokes in third place, the golfer would brilliantly claim victory in the end with a birdie.
The final shot was hit from a staggering 165 yard distance with her 6 iron, pin high at 1.5 meters. "I've been hitting very well this week, and I'm getting great distance with these irons. You rarely hit a shot like that, and I am very happy that I was able to do so at a big tournament like this one. I can say that I owe this win to this pink shaft," ecstatically commented the golfer on her first US LPGA victory with joyous tears running down her face.
The high performance of graphite shafts is gaining strong trust from top players. In addition to woods, by equipping irons with graphite shafts, pros like Sun-Ju can hit with longer distance and higher trajectory.
Toto Japan Classic Results
| | | | | | | |
| --- | --- | --- | --- | --- | --- | --- |
| | | Total | R1 | R2 | R3 | Strokes |
| 1 | Sun-Ju Ahn | -16 | 68 | 65 | 67 | 200 |