Korea's
Sun-Ju Ahn
picked up her second win of the season at the Stanley Ladies Golf Tournament using the new
EZONE XPG Type HD
driver on October 9th. Tied at 6-under-138 with Bo-Mee Lee on the final day, the two went up against each other in a tense playoff.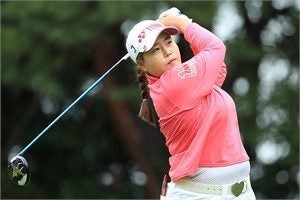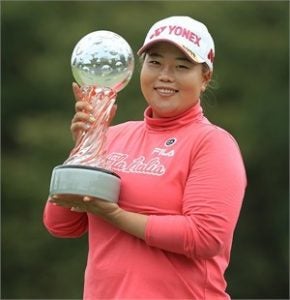 What decided the contest was Sun-Ju's new Type HD driver. The golfer hit a huge 250 yard drive on the decisive hole with the new driver. Her next strike would come via the
EZONE N1-W Wedge
to cover the remaining 105 yards, winning her the title.
"After getting to know this new driver, it's really helped my game!" commented Sun-Ju on her new gear, "I am able to send the ball further, and it's now my most trusted club. Thanks to this driver, I can play the kind of aggressive golf I am known for. I am so happy to win this title!"
She continued to talk about the EZONE N1-W wedge, and how it helped her on her way to victory. "I knew I only had one chance," she recalled, "Thanks to this new wedge, I have an improved feel on the ball, and was able to finish the tournament on a strong note."
This marks Sun-Ju's 22nd career title, and has put her back in the LPGA of Japan money list Top 10.
Sun-Ju Ahn's Gear
Stanley Ladies Golf Tournament Results