The draws have been decided for the 2015 BWF Dubai World Superseries Finals, starting on December 9th. This final Superseries for the year once again sees the top eight players in the Superseries Rankings across all disciplines fight for this year's coveted title, with prize money clocking in at a staggering 1,000,000 USD.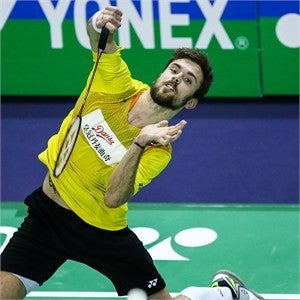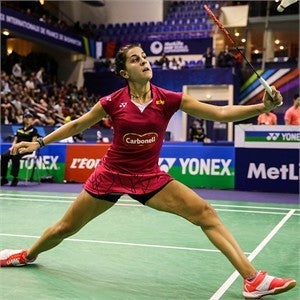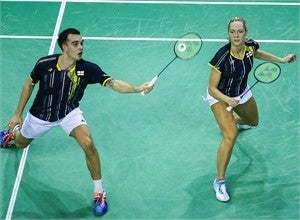 In men's singles world class stars
Jan O. Jorgensen
 (
VOLTRIC 80 E-tune
, SHBSC6iEX), 
Viktor Axelsen
 (
ARCSABER 11
, 
SHB-87EX
) and 
Chou Tien Chen
(VOLTRIC Z-FORCE,
SHB02LTD
) will fight for their shot at this year's title. These three athletes have left stunning results this year, reaching finals at Superseries tournaments. Japanese
Kento Momota
 (
VOLTRIC Z-FORCE Ⅱ
)
has been showing remarkable play recently, and has a chance at being the first Japanese player to win at the Superseries Finals in men's singles.
On the women's side, 
Carolina Marin
 (
NANORAY Z-SPEED
, 
SHB-02LX
) is poised for a shot at the top spot. The Spanish shuttler won this year's Yonex All England, as well as the World Championships gold medal for a second consecutive time this year.
Saina Nehwal
 (
NANORAY 900
,
SHB87LTD
) is another favorite to win this year's title, clutching this year's YONEX-SUNRISE India Open Superseries.
In men's doubles, Danish duo 
Mathias Boe
 (
DUORA 10
, SHBSC6iEX) and
Carsten Mogensen
 (
DUORA 10
, 
SHB87LTD
) are also trying to get their hands on the title for the first time in three years. In women's doubles Indonesian rising stars  
Greysia Polii
(
NANORAY 900
, 
SHB-75EX
) and
Nitya Krishinda Maheswari
(
NANORAY GlanZ
, 
SHBF1NMX
) also command a strong presence within the draw, winning their first Superseries title at the Korean Open this year. Finally, in mixed doubles sees last year's semifinalists 
Chris Adcock
 (
VOLTRIC Z-FORCE Ⅱ
, 
SHB-02MX
) and
Gabrielle Adcock
(
VOLTRIC Z-FORCE Ⅱ
, 
SHB-02LX
) hold a firm gaze on this year's title.
YONEX is the official sponsor for the Finals once again, providing shuttles and court mats for the tournament. The YONEX Stringing Team will also be on-site providing service for the world's best as they aim for their spot at the top.
Who will come out on top for 2015? Keep your eyes on
yonexusa.com
for updates as they happen.