A new addition to the popular VOLTRIC series of Yonex racquets has arrived:
VOLTRIC GlanZ
. The new racquet takes the offense-focused qualities of the VOLTRIC series and mixes them with the forgiving elements of the
NANORAY GlanZ
.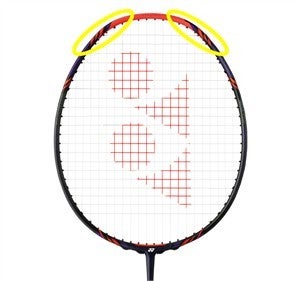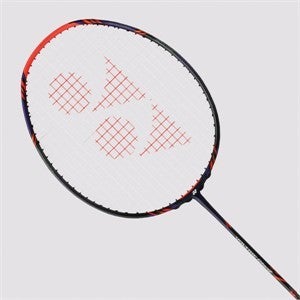 The sport of badminton enjoys a wide audience of both males and females, ranging from ages young to old. The new VOLTRIC GlanZ has been specially designed for active, older athletes who desire high power in their game for longer distance and heavier smashes.
The new racquet goes on sale worldwide in early July.
New Power-Focused Design
The VOLTRIC GlanZ boasts a noticeable increase in power over the NANORAY GlanZ due to its unique frame design. By placing high-density hybrid tungsten-carbon materials at the 2 O'clock and 10 O'clock areas of the frame, the racquet becomes more head-heavy. The heavy head affords more centrifugal force for a solid feel at impact and exceptional power.
The GlanZ, Evolved
The Torque Power Theory makes its return in the VOLTRIC GlanZ to grant players increased distance. REXIL FIBER, the pride of Yonex's carbon technology, is equipped throughout the frame head for a dramatic improvement in repulsion power, vibration dampening and dwell. Additionally, the VOLTRIC GlanZ has inherited the frame design of the previous GlanZ, with a thick frame top and thin bottom affording high torque and repulsion for superior flight.
The VOLTRIC GlanZ also features a large frame head which expands the racquet's sweet spot, for great power even on off-center shots. Furthermore, vertical strings have been made to run as straight as possible through the frame head to expand the sweet spot even more.
Put vigor back into your game and conquer the court with the potent power of the VOLTRIC GlanZ.