Yonex is pleased to announce that we are once again exhibiting at this year's PGA Merchandise Show (booth #917), running from January 27th to 29th in Orlando, Florida. Our new EZONE XPG flagship series and N1-MB Forged Irons have been receiving a lot of attention from attendees at the event, and both clubs received considerable positive feedback at our demo day on the 26th. People who swung with the EZONE XPG praised its ball-cracking carbon graphite crown's jaw-dropping distance. Additionally, with the EZONE XPG fairway woods earning the Silver Medal in Golf Digest Hot List, the EZONE XPG series is proving a hit among users and critics alike. Among the positive comments from the Hot List's testers for the clubs, one mid-handicap tester stated, "Forgiving, and I got good height." Furthermore, a high-handicap Hot List tester commented, "Perfect trajectory to give you optimal distance."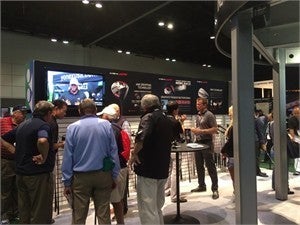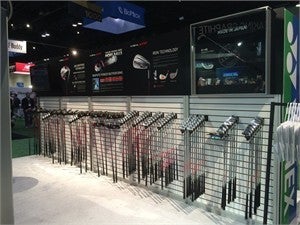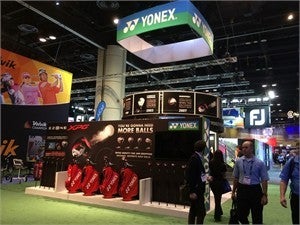 At the booth, visitors can learn about the long history of Yonex's carbon graphite crowns. As one of the pioneers of carbon graphite crowns within the golf industry, Yonex is holding presentations four times a day at our booth which go into full detail of our clubs' cutting-edge technology.
The booth has been attracting a great many visitors, with attendees expressing keen interest in our brand-new clubs and Yonex's technology. Keep watching this space for more information from the show as it continues!
Click here to visit EZONE XPG Official website.