YONEX is honored to announce that it has been chosen as the official stringer for the Australian Open starting in 2016.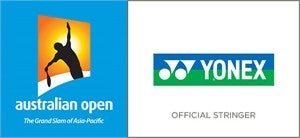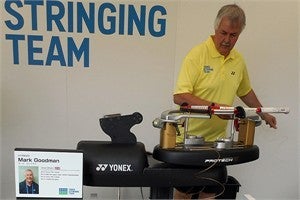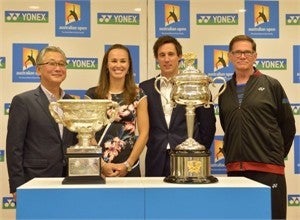 The annual Grand Slam tennis tournaments require no introduction—they are the biggest, most established and recognized events in the tennis world. The Grand Slam calendar begins with the Australian Open—held in 2016 from January 18th to 31st—and it is the YONEX Stringing Team's pleasure to be able to kick off the year by providing its high-quality stringing service. This marks the first time Yonex will be stringing for a Grand Slam tournament, and is prepared to handle the demands and challenges that come with an event at such a high level. Drawing from the experience at other i
nternational tennis events such as the Beijing and London Olympics, YONEX looks forward to take on this new challenge.
The Team will be onsite for a period of three weeks, providing stringing service for every stage of the tournament right from the qualifying rounds. As the team expects to string over 4000 racquets during the event, a huge responsibly rides on its shoulders, and each stringer will go the extra mile to provide top-class stringing for the world's top competitors. Our stringers will also be keeping players up to date on the fine details of strings and stringing based on their rich bank of knowledge accumulated over many years.
With honed skills and robust knowhow, the YONEX Stringing Team is an international team of experts dedicated granting to the world standard of racquet stringing. Aiding the team is a stunning lineup of high-quality, made-in-Japan stringing machines that assist the team in stringing with precision and solidarity. Harnessing their meticulous technique and cutting-edge equipment, the YONEX Stringing Team travels the world, offering their services at a number of tennis, badminton and soft tennis tournaments. With around 700 members worldwide, it is the largest stringing team in racquet sports.
For more information, click
here
to visit the official YONEX Stringing Team Site.