Yonex is proud to announce partnerships with Indian badminton aces
Srikanth Kidambi
and
P. V. Sindhu
. Both players boast impressive results across a number of BWF tournaments, and stand tall amongst their fellow Indian players.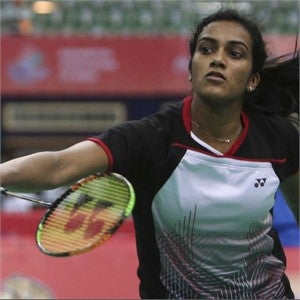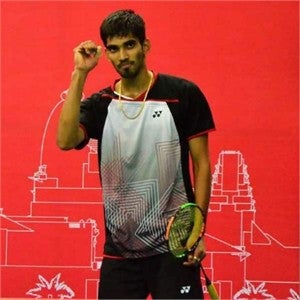 Srikanth is India's No. 1 male player, and has made great strides for his country with his accomplishments. In 2014, he stunned
Lin Dan
at the China Open Superseries Premier men's singles final in straight games, becoming the first Indian male to ever win a Superseries Premier tournament since the introduction of the Superseries. He would pick up consecutive titles in 2015 at the Swiss Open and Yonex-Sunrise India Open, bringing him to a career-high ranking of World No. 3.
As India's No. 2 women's singles player, Sindhu has a lot to be proud of at her young age of 20. She became the first Indian athlete in women's singles to win a medal at the BWF World Championships, securing the bronze medal in 2013; following up on that performance in 2014 with another bronze. In 2015, she defeated current World No. 1
Carolina Marin
in the semifinals of the Yonex Denmark Open, eventually placing as finalist at the tournament. Standing at 179cm, she dominates the court with aggressive play.
Both players will take to the court in full Yonex gear at the Yonex German Open Grand Prix Gold, which commences on March 1st. As always, Yonex is happy to support world class talents like Srikanth and Sindhu, providing them with high quality equipment and dedicated support.
Player Profiles
Srikanth Kidambi
Date of Birth:
February 7, 1993 (23 Years Old)
Birthplace:
India
Dominant Arm:
Right-Handed
Ranking:
No. 10
Equipment:
DUORA 10
,
POWER CUSHION 65 WIDE
Length of Contract:
Multiple Years
Notable Achievements
2015 Swiss Open Grand Prix Gold Champion
2015 Yonex-Sunrise India Superseries Champion
2014 China Open Superseries Premier Champion
P. V. Sindhu
Date of Birth:
July 5, 1995 (20 Years Old)
Birthplace:
India
Dominant Arm:
Right-Handed
Ranking:
No. 12
Equipment:
DUORA 10
,
POWER CUSHION 02 LADIES
Length of Contract:
Multiple Years
Notable Achievements
2016 Malaysia Masters Grand Prix Gold Champion
2015 Macau Open Grand Prix Gold Champion
2015 Denmark Open Superseries Premier Finalist