YONEX CO. LTD. is proud to announce that it has signed a multi-year contract with Indian tennis legend
Leander Paes
. Yonex will provide Leander with equipment including racquets, shoes and apparel for all tournaments in the coming years. The doubles specialist is distinguished for completing career Grand Slams in both men's and mixed doubles.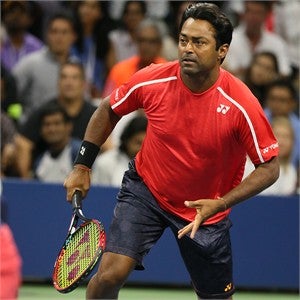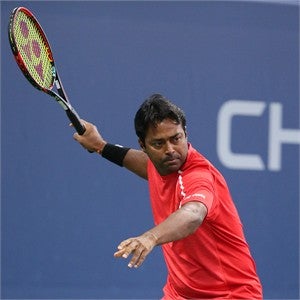 Leander has partnered with more than 100 partners during his illustrious career of over 25 years. In 2003, he teamed up with
Martina Navratilova
, winning mixed doubles titles at the Australian Open and Wimbledon. He began playing with
Martina Hingis
in 2015, quickly earning a title at that year's Australian Open; proceeding to stand on the winners' podium with her once again at Roland Garros this year. With this recent victory, he completed his career Grand Slam in mixed doubles.
"I achieved my career mixed doubles Grand Slam at this year's Roland Garros," commented Leander. "Of course, I have nothing but gratitude for my partner Martina Hingis. Given the incredible knowledge, intuition and technique she commands on the court, I had taken a great interest in her racquet. After trying it out, I was amazed! I plan on using this racquet as I move forward with the rest of my career." he continued. "I am so happy to sign with Yonex! I'm looking forward to earning even more titles going forward."
Yonex is pleased and honored to sign with a legendary player like Leander Paes. Yonex is committed to supporting players such as Leander by providing them with top-quality gear and devoted service on all levels.
Leander Paes
Date of Birth: June 17
th
, 1973 (43 years old)
Birthplace: India
Height: 178 cm
Dominant Arm: Right
Achievements
Australian Open
1 Men's Doubles Title, 3 Mixed Doubles Titles
Roland Garros
3 Men's Doubles Titles, 1 Mixed Doubles Title
Wimbledon
1 Men's Doubles Title, 4 Mixed Doubles Titles
US Open
3 Men's Doubles Titles, 2 Mixed Doubles Titles
Equipment
Racquet:
VCORE SV 100
String:
POLYTOUR PRO 125
Shoes:
ECLIPSION
Along with apparel, bags, and accessories.
Length of Contract
Multiple Years