The University of California at San Diego will host its annual Yonex Sun God Tournament May 27-28. Yonex is proud to sponsor the Sun God tournament that has gained local prestige over the years and attracts some of the best badminton players in Southern California. This year, there are over 220 players participating in the various events that are offered including men's singles, women's singles, men's doubles, women's doubles, and mixed doubles at varying skill levels, as well as a consolation bracket.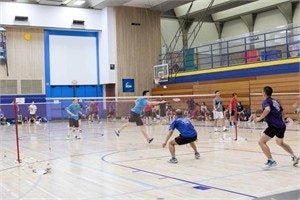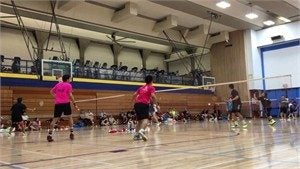 The
Yonex Sun God Tournament
was named after the Sun God statue that is UC San Diego's unofficial mascot, with the multicolored 14-foot bird-like creature perched at the heart of campus. The tournament was created in an effort to provide a place where players of all levels could gather to compete. At the time of the tournament's establishment, UC San Diego became the 2nd facility to offer badminton to the local community; today it is one of the largest badminton tournaments in the San Diego area.
Now, the UCSD Badminton Team has over 50 students on the team and is one of the most popular sports on campus, with its own league outfitted in Yonex team uniforms.  The team plays in the Southern California Collegiate Badminton League, which includes University of California and California State schools from across the state.
This tournament is now closed to participant applications, but attendance is free and open to the public to watch.
Yonex Sun God Tournament
May 27-28 from 8 a.m. until 7 p.m.

UC San Diego, Main Gym
9500 Gilman Dr.
La Jolla, CA 92093.