TORONTO, CANADA
– Top-ranked Canadian Denis Shapovalov (
VCORE 95
/
POLYTOUR STRIKE 125
) joined local juniors in Toronto, Canada for the VCORE Pre-Launch Demo Day on Sunday, August 5. The VCORE was made available exclusively to Shapovalov's hometown before its highly-anticipated worldwide launch on August 25.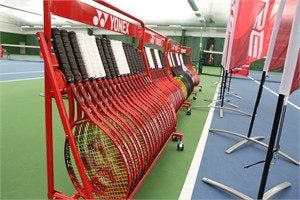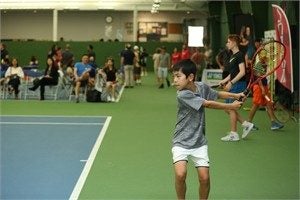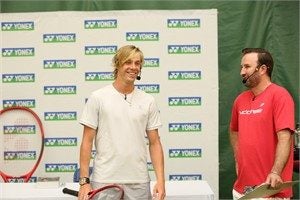 Shapovalov signed autographs and watched the next generation of Canadian junior players practice with the VCORE and offered his advice to those aspiring to be like him.
"Everyone can hit a forehand and a backhand," said Shapovalov. "It's about who plays the bigger points better and who makes the right decisions at the right times."
Shapovalov, who debuted the new VCORE at the Citi Open in Washington, said, "I really love that Yonex has added more spin into the racquet and has made it very aerodynamic. When I am hitting those lefty forehands, I have a little more rotation on the ball and it's coming off heavier on the other side."
The 19-year-old begins singles play on Wednesday, August 7, at the Rogers Cup.
Learn more about the new VCORE at
vcore.yonex.com
.