Badminton Legends, Peter Gade, Lin Dan, Lee Chong Wei, Taufik Hidayat and Lee Yong Dae were in Japan for The Legends' Vision event in early September and took the opportunity to visit the Niigata Manufacturing Headquarters in Nagaoka City, Niigata Prefecture, where Yonex was founded. They all enthusiastically watched the process by which the craftsmanship cultivated through many years of experience, creates the latest high quality equipment.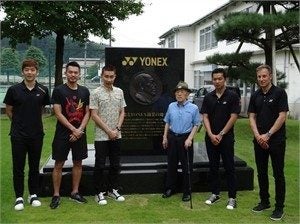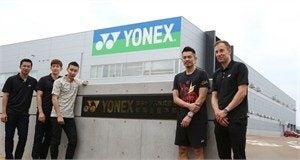 All five players were captivated by the care and attention to detail of the manufacturing process.
"I didn't know that the racquets were this carefully made."
 - Lin Dan
"It's work that cannot be done without a wealth of experience. It's an amazing thing."
 - Lee Chong Wei.
Later in the day, The Legends were also delighted to have met with founder, Minoru Yoneyama. It was only a short visit, but it was a day that focused on the progress and technology of our company's manufacturing processes that have helped contribute to the development of Badminton.