The inaugural Next Generation ATP Finals tournament was held on November 7th-11th in Milan, Italy. It showcased eight of the brightest talents on ATP tour players featuring the seven highest-ranked players and one wild card entry all under the age of 21. Team Yonex was represented by 21 year-old Hyeon Chung of South Korea and 18 year-old Denis Shapovalov of Canada. A first round meeting between the two saw Denis' impressive shot making overcome by Hyeon's stellar defense and backhands.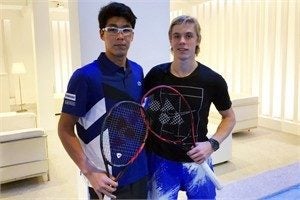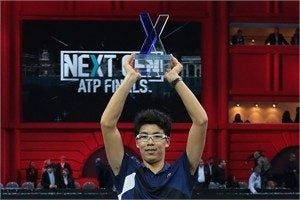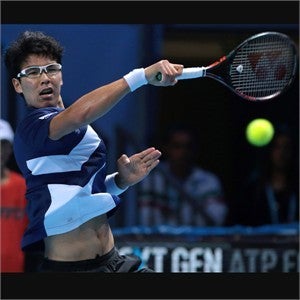 Entering the finals undefeated and power by his VCORE Duel G, Chung was able to gain the upper hand over 2017 US Open quarterfinalist Rublev. Chung's strong service game and pinpoint backhands helped secure following sets after dropping a close first set. Hyeon Chung claimed the event's inaugural crown, defeating Andrey Rublev of Russia 3-4(5), 4-3(2), 4-2, 4-2. After the match, Chung expressed his delight on his first ATP title win. "I'm really happy with this win. This tournament was full of opponents I didn't think I'd be able to beat, including Rublev in the final. I had a tough match with Rublev in the first round as well, and I'm glad I was able to give everything I had and win. I'm also grateful for Yonex. After this, I'm going to keep doing my best, and I hope to get more wins."
Additionally on the WTA Tour, the Hua Hin Championships, held on November 4th-12thin Thailand, concluded with the resurgent Belinda Bencic capturing the title with her new EZONE.  Since returning from injury the Swiss star has posted a 18-3 record showing good signs of returning in form for the 2018 season.
Men's Singles
Hyeon Chung
 (
VCORE Duel G 97
) (KOR) [6]
3-4(5), 4-3(2), 4-2, 4-2
Andrey Rublev(RUS) [1]
Women's Singles
Belinda Bencic
 (
EZONE 100
, 
POLYTOUR PRO 125
) (SUI)
6-3, 6-4
Hsieh Su-Wei (
VCORE Duel G 97
, 
POLYTOUR PRO 120
) (TPE) [4]
Tournament official website:
https://www.nextgenatpfinals.com/
http://www.wtatennis.com/tournament/2017-hua-hin