Martina Hingis has announced that she will retire from professional tennis after the Finals of the WTA, currently taking place in Singapore.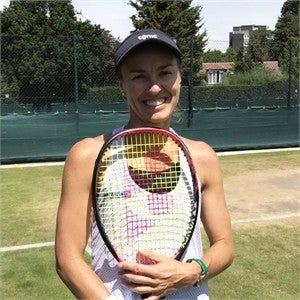 Hingis has had a glittering career, emerging as a teen superstar in the 1990s, achieving World Number One ranking in both singles and doubles, and winning a total of 25 Grand Slam Titles. On her Facebook page, Hingis said: "The time has come for me to retire. I feel very lucky to have been given the opportunity to play this wonderful sport for so many years." She also commented: "As history shows, I haven't been able to stay away from tennis for long in the past, and I am looking forward to seeing what new opportunities and challenges lie ahead of me."
Hingis, who has been using Yonex rackets since the age of 12 (1993), said, "Yonex is always innovative and exciting. I try out every new racket immediately and they always feel very good." We hope that she ends her career on a high note at the WTA Final and show us the famous Hingis smile!
View Martina Hingis'
profile
.