Yonex Co., Ltd. is proud to announce two new additions to the popular EZONE Triprinciple line of putters, EZONE TP-S600 and the EZONE TP-GR2. Both models that launch late September 2020 promise to sink 90% of tricky 1 meter putts.
The EZONE TP putter series is founded on the Triprinciple Theory, that combines the laws of physics with the mechanics of the putting stroke. Assuming that the putter face is square to the intended target and the path of the stroke is between 0°to 5.61°of the target line the ball will find the cup more than 90% of the time from 1 meter.
The moment of inertia is 30% greater for the new EZONE TP-S600 and 15% greater for the new EZONE TP-GR2 ensuring a wider sweet spot, increasing forgiveness and maintaining directional stability.
Both the EZONE TP-GR2 and the EZONE TP-S600 are powered by the new REXIS HARDCORE shaft which is crafted using our unique manufacturing method that wraps layers of graphite around a steel shaft. In addition to creating a comfortable shot feeling and a stable stroke, the synergistic effect of increasing the moment of inertia allows for a higher probability of making the putt.
*This is a theoretical value and does not guarantee putts holed on course
EZONE TP-S600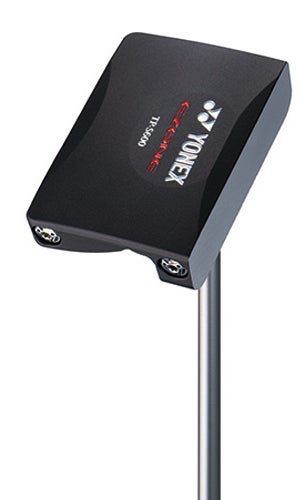 Head Material・Manufacturing
Base: Aluminum with graphite plating
Shaft/Steel and Graphite
Grip: Original putter grip (With Yonex logo)
Availability: Late September 2020
Origin: Japan
Shaft
REXIS HARDCORE
Club length (inch)
34
36
Loft(°)
3
Lie corner(°)
68
Club weight(g)
574
584
Head weight(g)
346
EZONE TP-GR2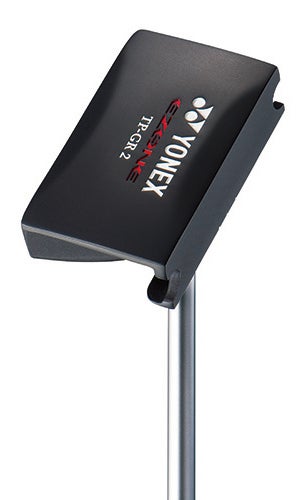 Head Material・Manufacturing
Base: SUS431 Stainless steel and aluminum plating
Shaft/Steel and Graphite
Grip: Original putter grip (With Yonex logo)
Availability: Late September 2020
Origin: Japan
Shaft
REXIS HARDCORE
Steel
Club length (inch)
34
36
34
36
Loft(°)
3
Lie corner(°)
68
Club weight(g)
588
594
574
580
Head weight(g)
348