Srikanth Kidambi wrote a new chapter in badminton's history books as he became the first male Indian player to achieve the number one spot atop the BWF world rankings. He is only the second Indian player to do so, after Saina Nehwal was ranked women's World No. 1 in 2015. It is an especially fitting accomplishment as India is considered the birthplace of modern badminton.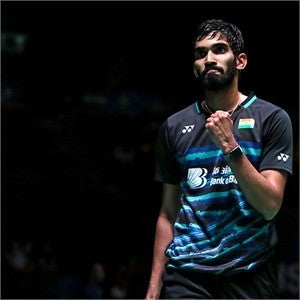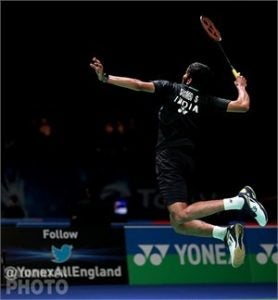 "Absolutely thrilled to be ranked WORLD NO 1," Kidambi elatedly announced on his Instagram, telling the Economic Times, "It's a testament to the hard work of (my coach) Gopi, my family, my other coaches and support staff, my team GoSports Foundation, my sponsors, and everyone else who has believed in me over the years."
Kidambi is coming off an excellent 2017 season, which saw him bring home four Super Series titles. He's accumulated 76895 rating points, the best-ever by an Indian male badminton player, to move into the number one spot.
Srikanth Kidambi
VOLTRIC Z-FORCE Ⅱ
, 
BG66 ULTIMAX
, 
POWER CUSHION 65 Z WIDE
Read more: https://timesofindia.indiatimes.com/sports/badminton/bwf-rankings-kidambi-srikanth-confirmed-no-1-in-the-world/articleshow/63727461.cms