Flushing Meadows, NY – 
Day 9
Before Tuesday,
 Anastasija Sevastova's 
(
EZONE 100 / POLYTOUR PRO 125 / New York Collection / ECLIPSION2
) best Grand Slam result included two quarterfinal appearances in New York. She was looking to win at least one more match than the previous two years in her third straight U.S. Open quarterfinal.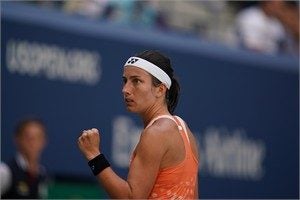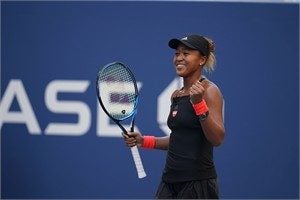 Sevastova's opponent was Sloane Stephens, who was on an 11-match winning streak at the Open - dating back to her title last year - and the third-ranked player in the world. The reigning champion also knocked Sevastova out of last year's tournament in a grueling three-set match. "It was a tough loss last year, but look what happened now," said Sevastova. 
Now, Sevastova is moving on to her first career Grand Slam semifinal. The Latvian dazzled with dropshots and slices en route to a commanding 6-2, 6-3 victory.
"I hope I will enjoy playing the semifinals," said Sevastova. "It's not every day you play in the semifinals of a Grand Slam."
She will play six-time U.S. Open Champion Serena Williams (USA) in the first semifinal on Thursday.
Day 10
Although
 Naomi Osaka
 (
EZONE 98 / POLYTOUR PRO 125 / REXIS 130
) said her entire body was shaking during her first Grand Slam quarterfinal, she showed no outward signs of nerves. The 20-year-old dismantled Ukraine's Lesia Tsurenko in 57-minutes, which marks the third time this tournament Osaka completed her match in under an hour. 
Osaka only dropped six points on her serve and was efficient on her break point opportunities. "I fought for every point," said Osaka after her 6-1, 6-1 victory. "I think that's something that I've struggled with in the past, but I think I've matured a little bit."
With her win today, Osaka became the first Japanese Grand Slam semifinalist since Kimiko Date reached the semifinals at Wimbledon in 1996. Osaka will face 2017 U.S. Open finalist Madison Keys in the second semifinal match tomorrow.
Check out who's moving on to the semifinals from #TeamYonex:
Bolded 
names indicate Team Yonex players.
[19] Anastasija Sevastova (LAT) 
def. [3] Sloane Stephens, 6-2, 6-4
[20] Naomi Osaka (JPN) 
def. Lesia Tsurenko (UKR), 6-1, 6-1