Over three days, 40 participants, including Women Doubles pair of Olympian Jamie Subandhi and two-time Yonex / K&D Graphics International winner Jing Yu Hong, will compete for glory in what promises to be a badminton event to remember.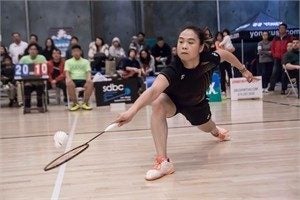 Top athletes from all across the country will gather in Mukilteo to indulge in three days of revelry and rivalry, with the hopes of being crowned with this national title.
Since opening its doors in December 2015, Harbour Pointe Badminton Club has hosted several successful junior tournaments, including the 2017 USA Badminton Junior International Trials. This will be the club's first time hosting Adult Nationals.
Yonex USA Badminton National Adult Championships
April 13-15, 2018
Harbour Pointe Badminton Club
3616 South Road, Building D
Mukilteo, WA 98275