NEW YORK, NY
 -- Yonex players and tennis fans gathered in New York City for the VCORE launch event to celebrate the release of Yonex's newest racquet.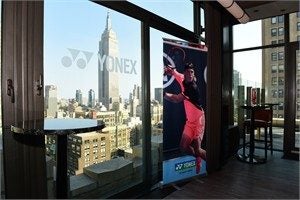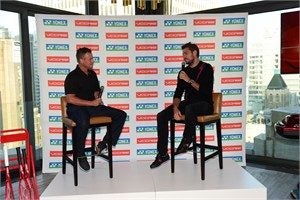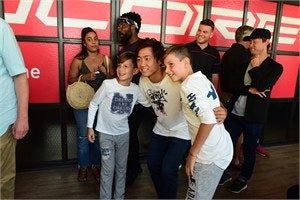 Three U.S. Open champions were in attendance, including Lleyton Hewitt, Stan Wawrinka, and Angelique Kerber. Hewitt, who served as a co-host for the event, spoke on the growth of Yonex Tennis over the past twenty years.
"I swapped to Yonex in 1998 and the greatest thing about Yonex is they have always been open to listening to players, improving technology, and staying up with the modern game," said Hewitt.
New technology in the VCORE was added to make the racquet more aerodynamic. Designed to produce the most spin in Yonex Tennis history, the VCORE features new Aero Fin technology and Namd* graphite above the throat of the racquet, an Aero Trench at the top, and Liner Tech in the outer grommets for better ball pocketing.
"I really love that Yonex has added more spin into the racquet and has made it very aerodynamic," said Denis Shapovalov. "When I am hitting those lefty forehands, I have a little more rotation on the ball and it's coming off heavier on the other side."
The worldwide launch of the VCORE is on August 25, 2018. Learn more about the VCORE racquet series at
vcore.yonex.com
.